24 investment projects in the Eastern districts and town called
ABO – On October 3, Go Cong town People's Committee organized the conference on investment promotion of the Eastern urban economy area, Tien Giang province.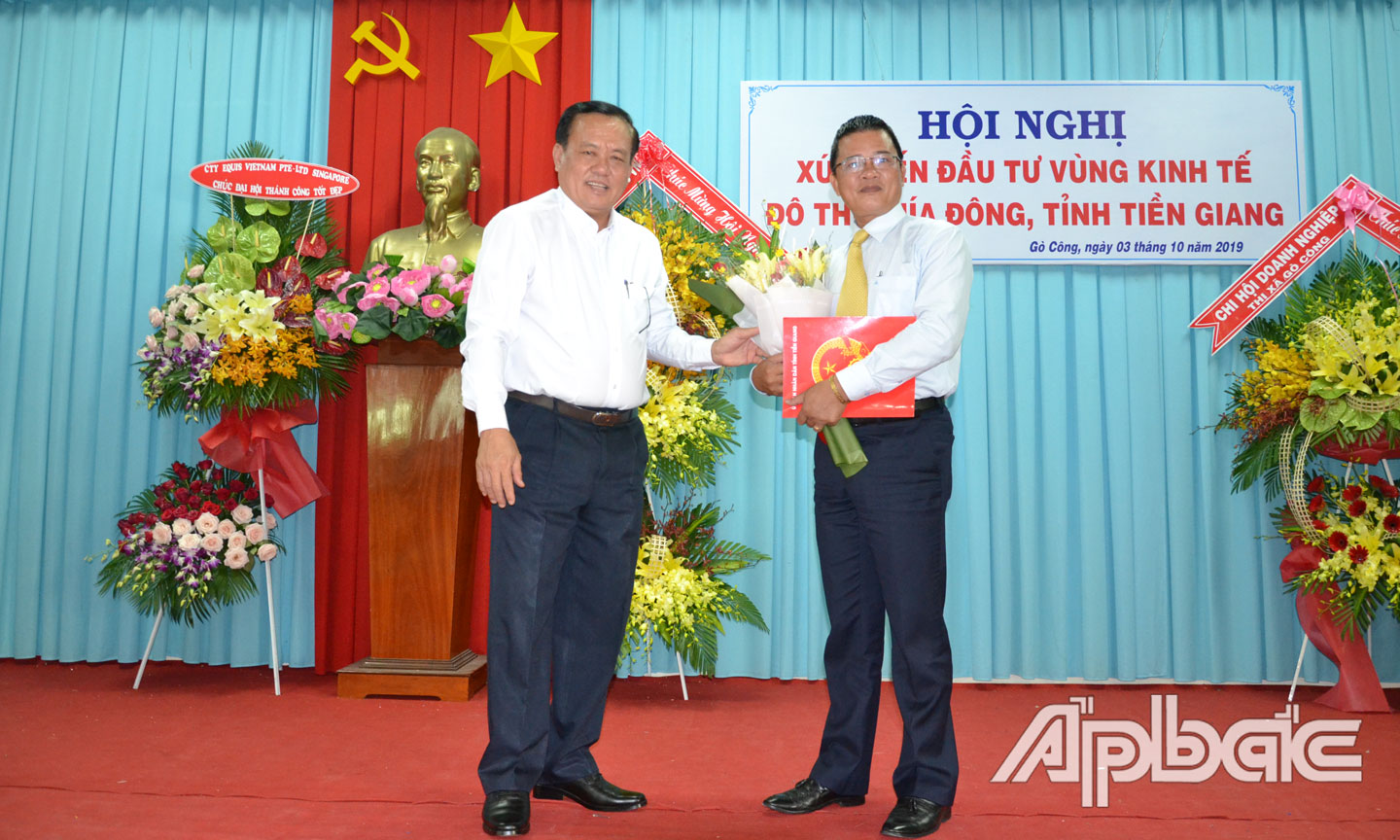 Standing Vice Chairman of the Tien Giang provincial People's Committee Le Van Nghia hands over the decision on approving the preliminary selection result of investor selection for Truong Dinh street Project and residential area on both sides of phase 3 to investor.
At the conference, the eastern districts and town of the province introduced to businesses, investors 24 projects calling for investment such as: residential areas, industrial parks, social houses, wind power , fruit processing factory, sports complex, etc...
Speaking at the conference, Standing Vice Chairman of the Provincial People's Committee Le Van Nghia said that in this investment promotion conference, 24 investment calling projects were carefully selected, including wind power projects invested capital over 2,000 billion VND; projects in the eastern industrial region invested thousands of billion VND.
Tien Giang province has been determined to focus on improving the investment and business environment, administrative reform, and strengthening enterprise support, etc...
Comrade Le Van Nghia hoped that this is the time for Tien Giang government and investors to bring each other new cooperation opportunities.
The provincial leaders committed to fulfill their responsibilities to businesses and investors; creating favorable conditions, ready supporting domestic and foreign investors to learn to invest in the eastern districts of the province.
By staff-writer – Translated by HOANG AN

.