SMS campaign launched in commemoration of martyrs
ABO/NDO – A text message campaign entitled "Tri an liet si" (Gratitude to martyrs) was launched in Hanoi on June 15 on the occasion of the 75th anniversary of the Wounded and Fallen Soldiers' Day (July 27, 1947-2022).
By texting "TALS" to 1400, each mobile text message will contribute 20,000 VND to families of martyrs, contributing to alleviating the pain caused by the war.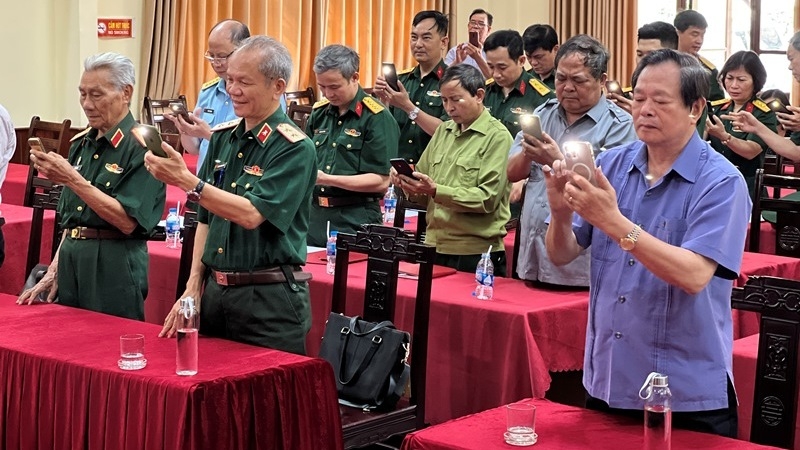 Delegates send messages in response to the campaign at the launch ceremony on June 15. (Photo: NDO).
The campaign, which is held by the Vietnam Martyrs' Family Support Association and the Central Committee of the Red Cross Society, will run until August 13, 2022.
Speaking at the launch ceremony, Lieutenant General Hoang Khanh Hung, Chairman of the Vietnam Martyrs' Family Support Association, affirmed that the event is practical support for families of martyrs and also helps to promote the national tradition of "When drinking water, remembering the source".
The mobile text message has been held annually since 2012 with a response from a large number of people. The money collected from the previous campaigns has been used to pay for ADN testing, build houses and give gifts to families of martyrs, among others.
Despite the COVID-19 pandemic, the text programme received 53,800 messages worth over 1.38 billion VND (nearly 60,000 USD) in 2021.
(Source: NDO)
.