Ho Chi Minh City Metro fares to start at 9,000 VND
ABO/NDO- Ticket fares for the Ben Thanh-Suoi Tien Line, the first line of Ho Chi Minh City's metro system, are expected to come between 9,000 VND (0.38 USD) and 24,000 VND (1.02 USD) for a single trip.
The fares were proposed by the Ho Chi Minh City Urban Railway Management Board and agreed by the Department of Transport's Public Transport Management Centre.
The fares will be reduced to 7,000 VND - 18,000 if IC cards are used.
Under the pricing scheme, users can take unlimited rides for one day at 48,000 VND or three days at 108,000 VND.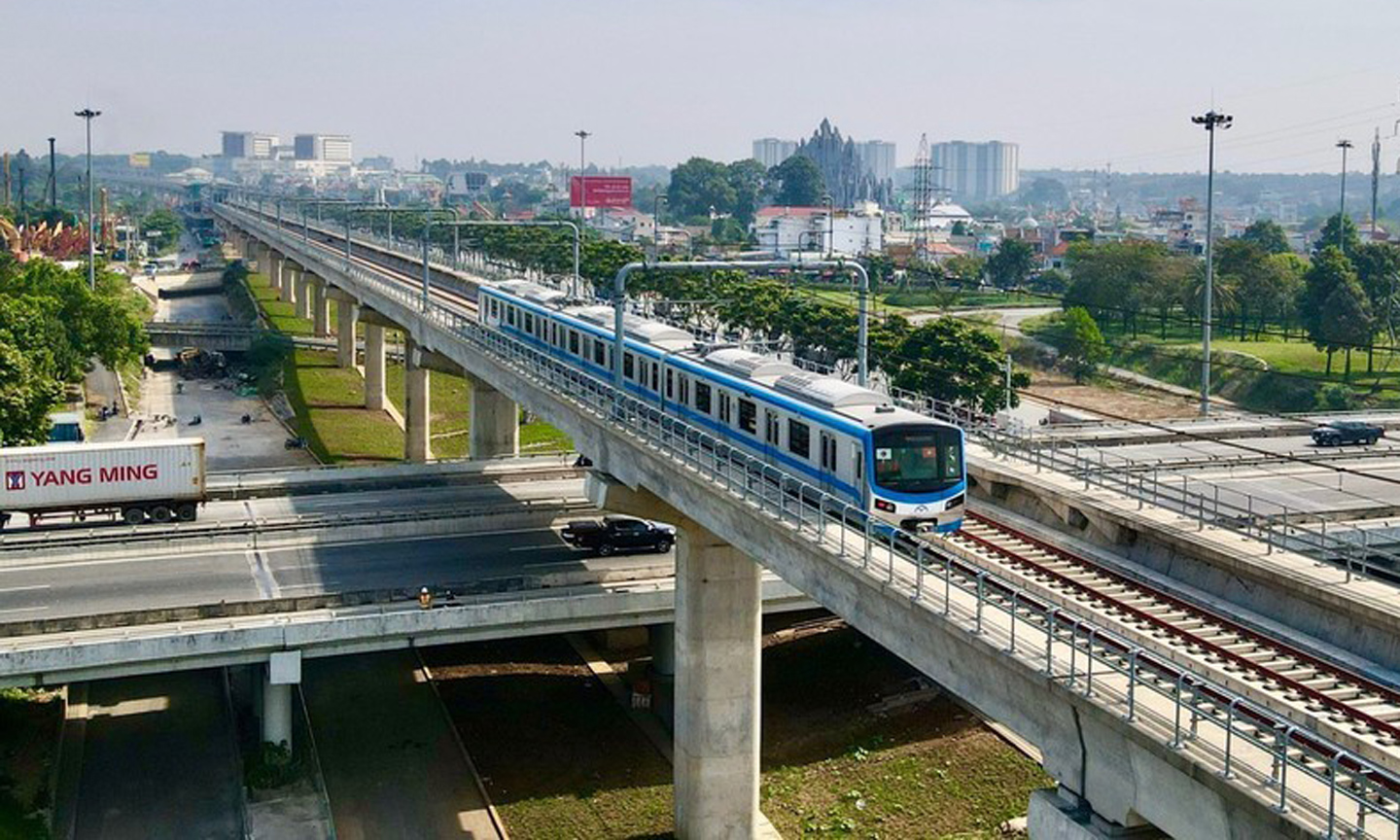 A section of Ho Chi Minh City Metro Line 1.
The fare for one month is 330,000 VND for ordinary users and 165,000 VND for students, while people with disabilities, senior citizens, and children can use the system for free.
The Public Transport Management Centre also proposed providing metro services free of charge for the first month of commercial operation and lowering the fares for certain eligible users on special days.
Ho Chi Minh City Metro Line 1 runs 19.7 kilometres between Ben Thanh and Suoi Tien through three underground stations and 11 elevated stations.
The line is scheduled to be put into service by the end of 2023.
(Source: NDO)
.