Sen Village Festival preserves and promotes Ho Chi Minh's cultural values
ABO/NDO- A diverse range of activities took place during the Sen Village Festival 2023, held in the central province of Nghe An, from May 10 to 19, marking the 133rd anniversary of President Ho Chi Minh's birth (May 19).
The "From the Sen Village to the City named after Ho Chi Minh" arts programme, was held at the closing Ceremony of the Sen Village Festival 2023.
The festival has been held annually since 1981, so people from all walks of life can show their love and respect for President Ho Chi Minh.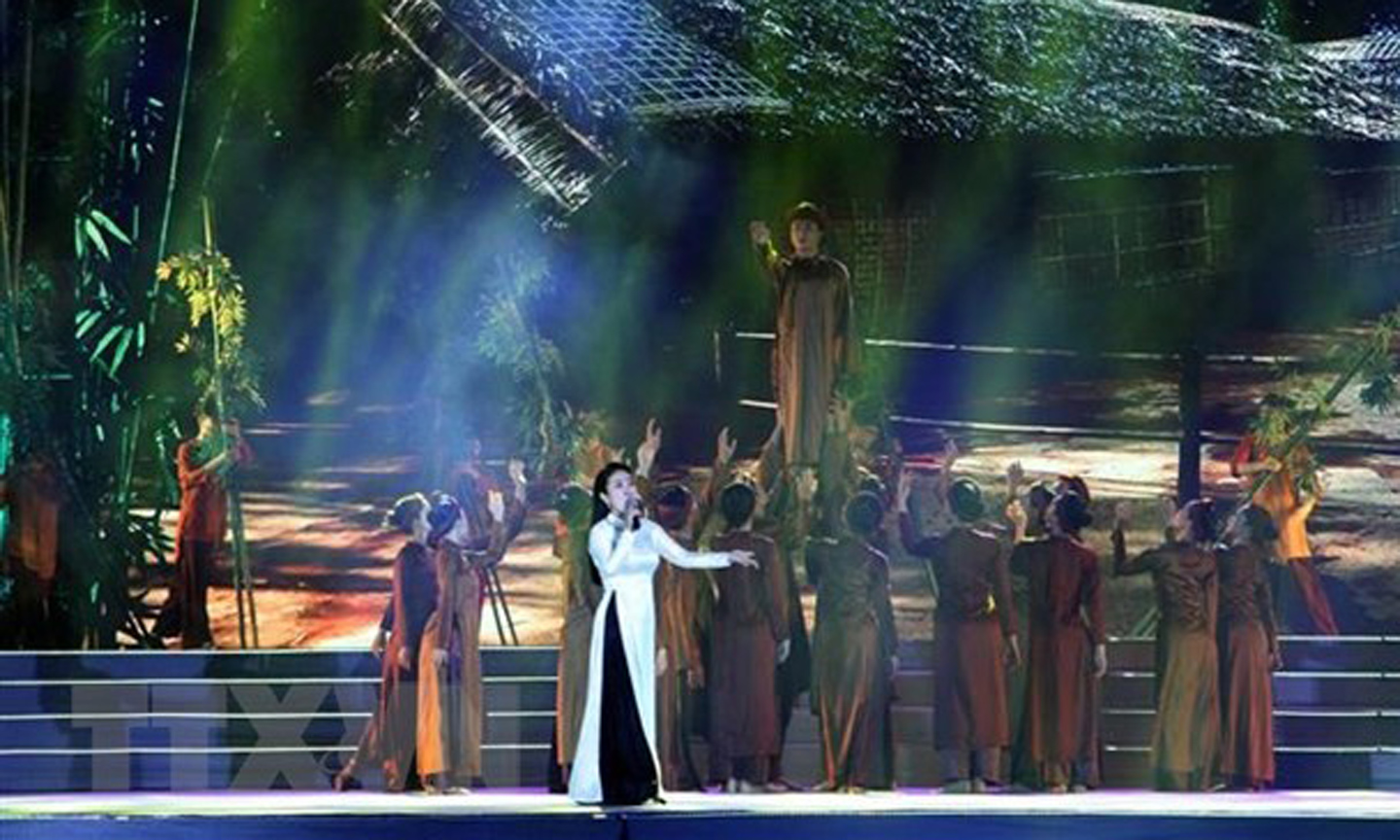 An art performance at the closing ceremony (Photo: VNA).
The event included numerous activities, including offering incense to commemorate Uncle Ho and a traditional music festival.
The Sen Village Festival offers an opportunity for international friends and visitors from across the country to learn more about the life and political career of President Ho Chi Minh, the nation's preeminent hero and a world cultural celebrity.
It also helps Nghe An to promote the beauty of its natural landscapes and local people, together with its rich culture.
(Source: NDO)
.