Int'l tech demonstration conference 2018 closes in Can Tho
ABO/VNA – The International Technology Demonstration and Connection Conference 2018 wrapped up in the Mekong Delta city of Can Tho on October 5 after three days featuring 13 major activities.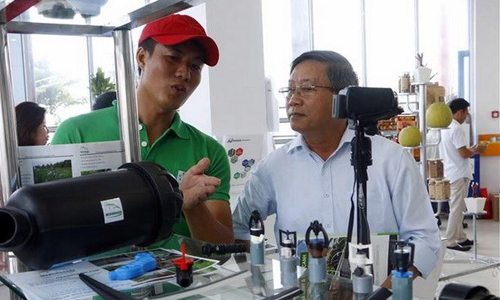 Illustrative image (Source: VNA)
Co-hosted by the Ministry of Science and Technology and the municipal People's Committee, the event aimed to facilitate technological transfer and renovation, helping firms in the Mekong Delta and across the nation improve their level of competitiveness and global integration.

Speaking at the closing ceremony, Deputy Minister of Science and Technology Tran Van Tung said the event has helped to process 100 technological demands of firms and organisations in the south, introduced 2,500 technological supplies at home and abroad on tech data systems, and showcased more than 500 products by 128 domestic and foreign units.

Apart from 61 consultation sessions, 19 contracts on technological transfer worth over 240 billion VND were signed and five technologies acquired support for commercialisation.

Participants offered advice about the establishment of a research centre on shrimp by-products and a scholarship fund to develop aquatic by-products in Vietnam. Over 50 firms consulted 20 technological experts regarding technical upgrades.

A series of international seminars and forums proposed solutions to technological application in agricultural production and shrimp by-products.

On the occasion, a connection centre for technology supply and demand was inaugurated and put into operation. It is expected to promote scientific-technological application in production and business operations.
(Source: VNA)
.