Da Nang launches biggest IT event in 2023
ABO/NDO- Devday Da Nang 2023, the biggest IT event in Vietnam, was officially launched at the University of Science and Technology - University of Da Nang on April 22.
The event was jointly held by Axon Active Vietnam and the University of Science and Technology, attracting more than 45 domestic and foreign companies, to introduce their latest technologies and products.
Nearly 50 speakers from various fields such as AI/ML, blockchain, cloud computing, cybersecurity and others, also attended the event.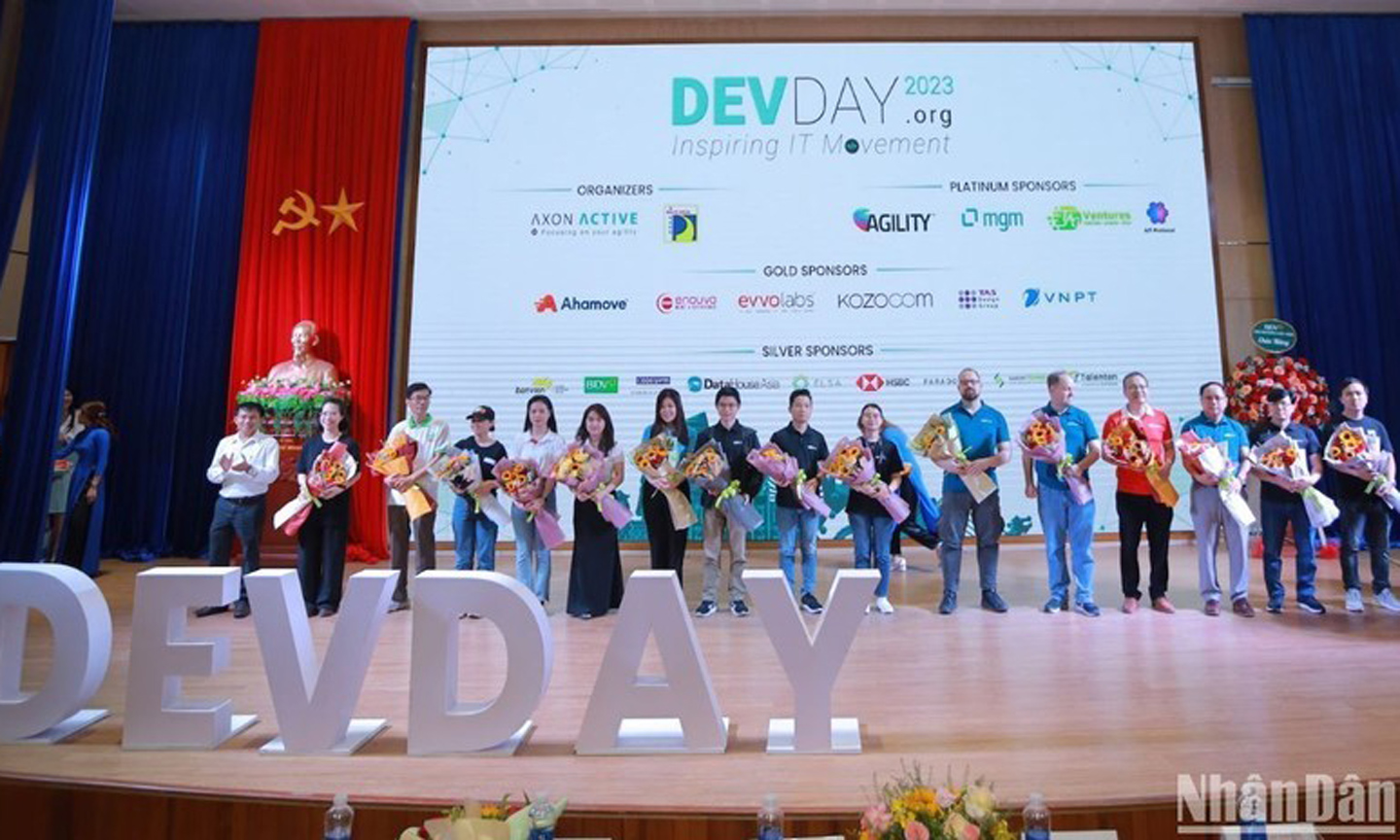 At the launch ceremony for the event (Photo: NDO).
Devday Danang 2023 will provide a platform for IT professionals, researchers, students and enthusiasts, to exchange ideas, knowledge and insights on new trends and developments in the IT industry.
Director of the Department of Information and Communications of Da Nang City Nguyen Quang Thanh said, the city currently has 2.3 digital technology enterprises per 1,000 people, which is ranked second after Ho Chi Minh City and three times higher than the national average rate. The city aims to have 75,000 digital technology workers by 2025 and needs an average of 7,500 workers in this field per year.
The digital economy contributes significantly to the city's GRDP at a rate of 17%, Thanh noted.
Devday Danang 2023 attracted more than 20,000 participants, with many exciting activities, group discussion sessions, technical seminars, and career orientation sessions, for thousands of students.
(Source: NDO)
.