Over 23.7 billion VND to embellish Hung Vuong street
ABO - According to the Tien Giang project management board of civil and industrial construction investment projects, Hung Vuong street is embellish to prepare for welcoming the Lunar New Year 2020.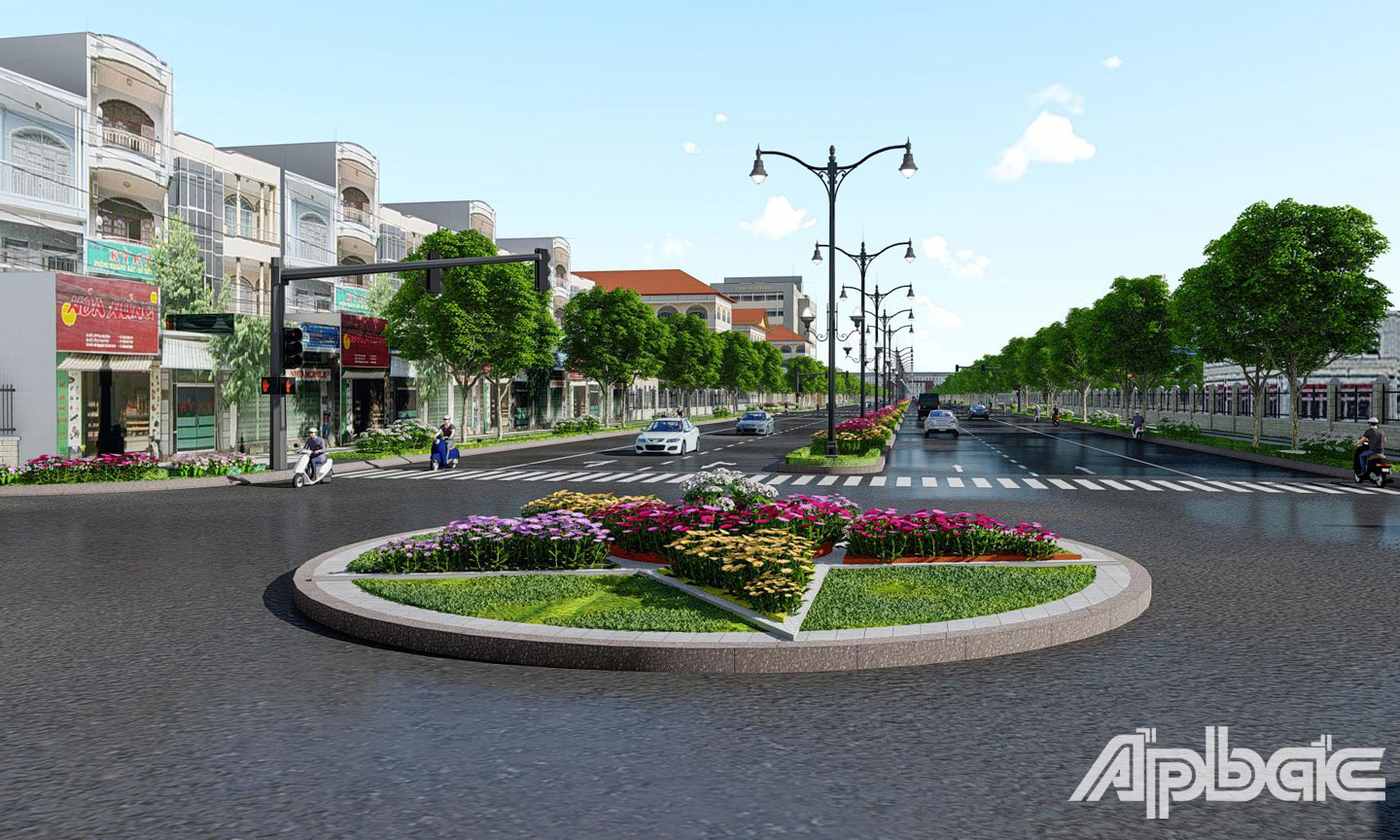 A perspective of Hung Vuong Street after embellishment.
The total project implementation cost is over 23.7 billion VND by the state budget. The project is invested by the Tien Giang Department of Transport.
The project was started from October 9. Accordingly, the construction unit will proceed to pave granite pavement 6m wide from Rach Gam Street to Le Dai Hanh Street; the rest will be paved with fake concrete bricks.
Particularly, the sidewalk from Le Dai Hanh street to Hung Vuong bridge maintains the status quo; at the same time, building a median strip between Hung Vuong street with a width of 2m of granite.
Particularly, the section on Hung Vuong bridge planted more trees with a height of 2m.
Besides, the section from Rach Gam Street to Hung Vuong bridge will dismantle the existing lighting system; constructing new road surface lighting system and a median strip decoration lighting system, etc…
The project implementation time under the contract is 105 days but the construction unit tries to shorten by 90 days to be expected for completion on January 7, 2020.
By M. THANH – Translated by HOANG AN
.