Conference reviews gender-responsive schools project in five provinces
ABO/NDO – The Plan International Vietnam and the Ministry of Education and Training held a conference in Quang Tri province on June 15 to review a project on creating safe, friendly and equal school environments throughout five Vietnamese localities in the 2018-2022 period.
After four years of implementation in the five provinces of Ha Giang, Lai Chau, Quang Binh, Quang Tri, and Kon Tum, the projects have gained positive outcomes in enhancing gender equality and addressing gender-based violence in local schools.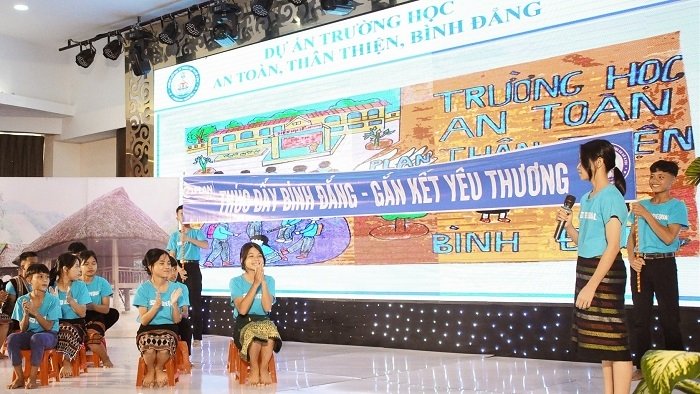 Students of Quang Tri province stage a play to recap the project's outcomes at their schools during the conference (Photo: baoquangtri.vn).
Students at the 174 local schools, which took part in the project, reported that they felt safe studying at their schools, including travelling to and from school.
The percentage of students experiencing physical and emotional violence has decreased significantly thanks to the project.
In addition, head teachers' awareness of gender equity has been improved while the gap between students and teachers has also narrowed.
(Source: NDO)
.