Seminar raises people's awareness and responsibility of country's seas and islands
ABO/NDO - The Party Central Committee's Commission for Communication and Education in coordination with National Assembly Television held a seminar in Hanoi on June 18 to mark the 40th anniversary of the adoption of the 1982 UN Convention on the Law of the Sea (UNCLOS) and 10th anniversary of the signing of Law of the Sea of Vietnam.
The event aimed to raise public awareness and understanding of historical and legal issues regarding UNCLOS in general and Vietnam's laws and regulations on seas and islands in particular, as well as the country's efforts to protect legitimate rights and interest at sea.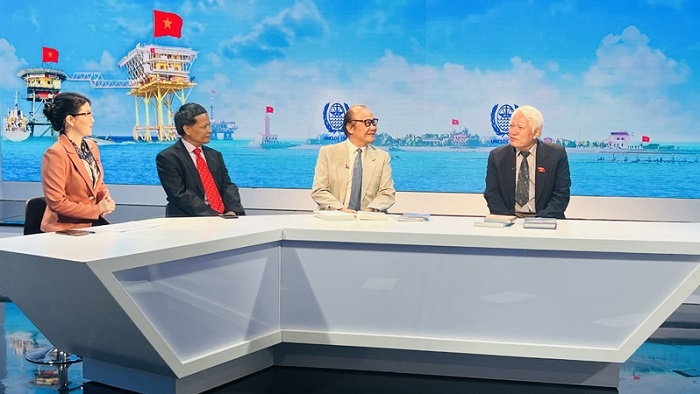 Speakers at the seminar.
Delegates at the seminar agreed that UNCLOS provides a comprehensive legal framework regulating all activities in the seas and oceans, creating an important basis for maintaining peace and stability, promoting ocean economic development, and exploiting and conserving marine resources and environment.
The convention also established a mechanism to settle disputes in conformity with the principles of justice among all nations, they stressed.
While evaluating and reviewing 10-year implementation of the Law of the Sea of Vietnam, the speakers affirmed that it is an important legal document of Vietnam to concretise the UNCLOS agreement, contributing to improving the national legal framework related to Vietnam's seas and islands and creating a basic legal basis for the management and protection of sea areas and marine resources.
(Source: NDO)
.