Dengue fever in Tien Giang province increases by more than 200%
ABO - On October 15, Vice Chairman of the Tien Giang provincial People's Committee (PPC) Tran Van Dung chaired a meeting on dengue fever prevention and control.
Until October 14, 2019, Tien Giang province had 4,469 cases of dengue fever, an increase of 207% compared to 2018 and an increase in all districts, cities and towns; concentrating mainly in the western districts of the province. Especially up to now, Tien Giang had 3 deaths due to dengue fever, in Chau Thanh district, My Tho city and Cho Gao district.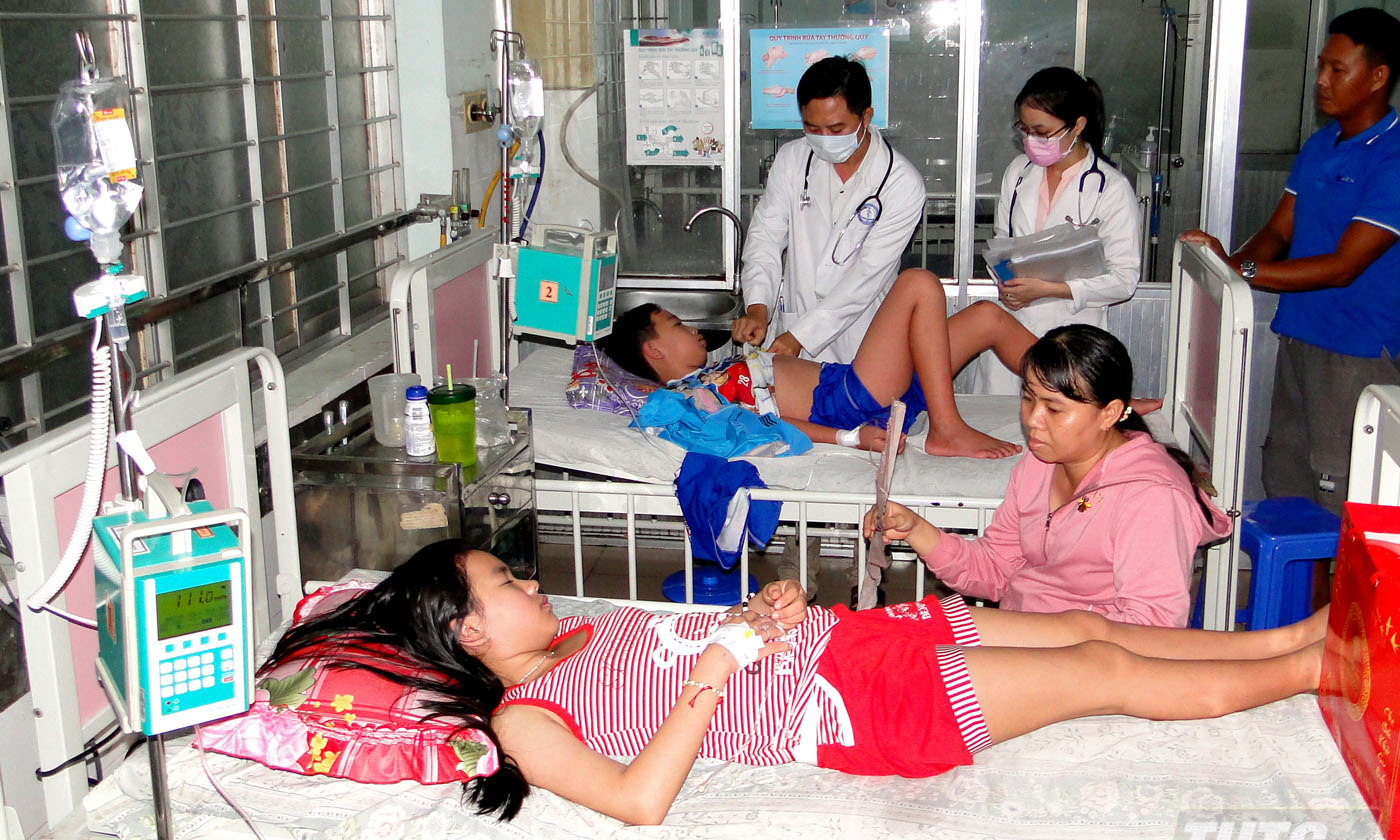 Patients with dengue treated at Tien Giang Center General Hospital. Photo: thtg.vn
According to the Ho Chi Minh City Pasteur Institute, Tien Giang has the 8th highest number of cases and the 9th highest number of cases per 100,000 people in the region.
To cope with the above situation, Tien Giang province has actively implemented measures to prevent and combat dengue fever, especially the drastic direction of the Provincial Party Committee and the PPC as well as the whole political system and actively promoted mobilizing all resources to participate in disease prevention and control activities.
However, at present, some people still rely on the spraying of chemicals to kill mosquitoes of the health sector and have not actively implemented mosquito larvae control measures at home.
In addition, some people are still subjective in dealing with cases of dengue fever, leading to serious illness, even death. Particularly, in some households, there was no cooperation in checking water containers, causing the disease to continue spreading and lasting.

Facing the above situation, Vice Chairman of the PPC Tran Van Dung suggested that the provincial departments and agencies should seriously learn from experience and pay more attention to propaganda to change people's perceptions and behaviors people in the work of preventing and fighting against dengue fever.
He also noted that the health sector needs to have close coordination with relevant departments, branches and units in the propaganda so that people are aware of the danger level to prevent and reduce the number of cases.
(According to thtg.vn – Translated by HOANG AN)

.