Go Cong Dong district proactively prevents drought and salinity in the dry season
ABO - In order to proactively prevent drought and salinity to protect production and ensure daily-life water supply in the 2019-2020 dry season, Go Cong Dong district has actively built plans to protect production and ensure daily-life water supply in the 2019-2020 dry season.
It aims to ensure prevention of salinity and keep fresh water for about 10,000 hectares of winter-spring rice crop in 2019-2020; 1,500 hectares of crops and 855 hectares of orchards and ensuring adequate water supply for about 37,100 households in the district.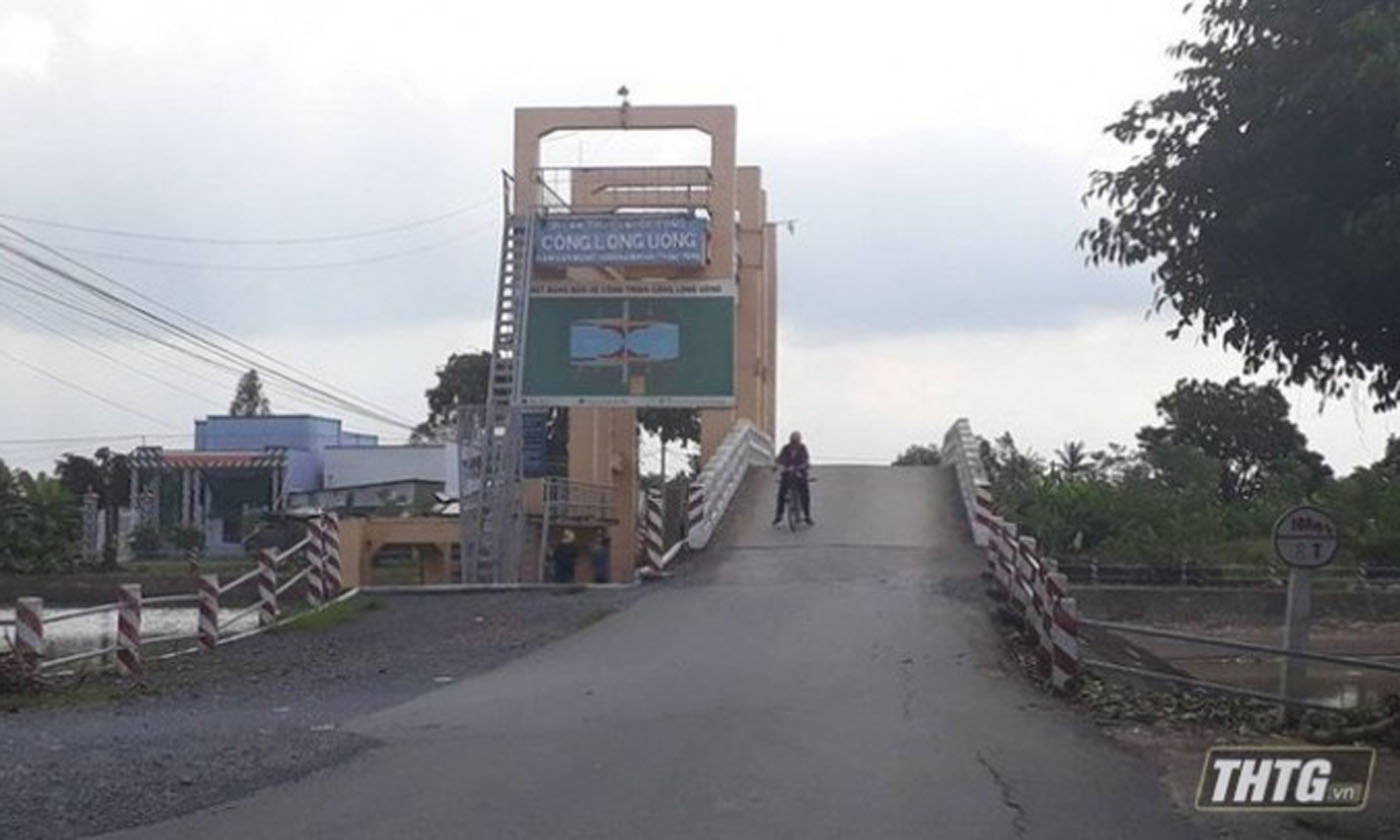 Long Uong sullage pit in Phuoc Trung commune, Go Cong Dong district. Photo: thtg.vn
In order to protect production, Go Cong Dong district recommends people to sow early winter-spring and winter-spring crops in the 2019-2020, and strengthening inspection of saline intrusion in critical dike sections intensified spillover and saline leakage in sluices for timely repair and handling to avoid affecting production.
In particular, to solve the shortage of domestic water, the district will direct the agriculture sector to open 53 public faucets from February 2020 to the end of May 2020 for people in coastal areas and rivers, dispersed households without water from concentrated water supply station for use; investing in 15 pipelines for conveying and distributing domestic water to 3,235 households.
In the long term, the district will continue to build the second phase of the project "Building a network of pipelines to receive clean water from the BOO Dong Tam water supply system, distributing to Go Cong town and Go Cong Dong district.
After 2020, the local will continue to invest in upgrading, installing and installing 17 new transmission and distribution pipelines to serve 2,955 households without clean water sources for daily life.
(According to thtg.vn – Translated by HOANG AN)

.