Tien Giang:
Checking food safety and hygiene at restaurants
ABO – The inspection team have been founded by Tien Giang Sub-Department of Food Safety and Hygiene and relevant sectors, to check food safety and hygiene in the province during the Lunar New Year and the Spring Festival of 2020.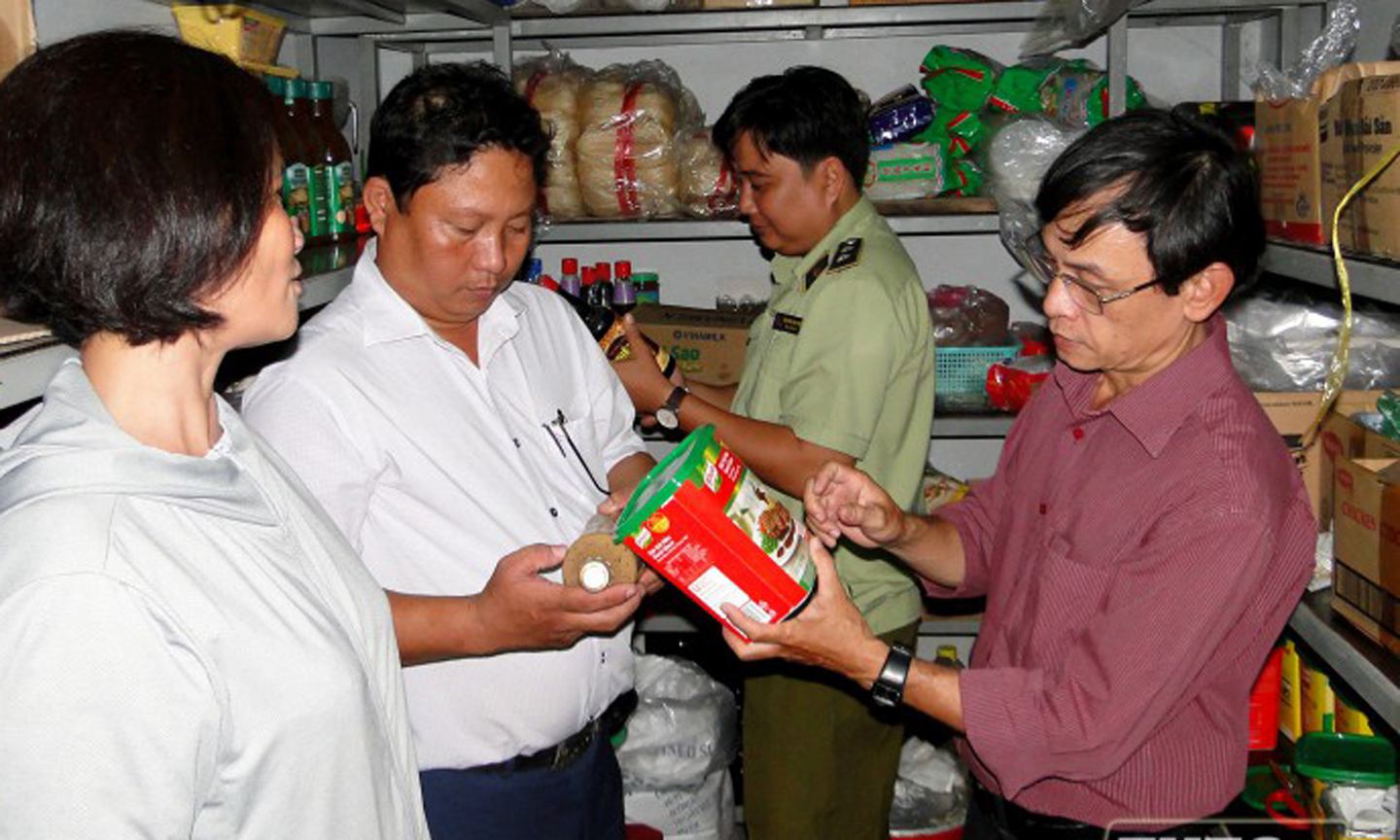 Inspectors check food safety and hygiene in Loc Pho restaurant. Photo: thtg.vn
Accordingly, the inspection team checked food safety and hygiene in Loc Pho restaurant and Loc Pho 2 restaurant.
The inspection team took samples to conduct quick test of 9 food samples including: sausage, fresh fried noodles, fish ball, fresh fish squid shrimp rolls, dry noodles, vegetarian rolls, etc... with the result to ensure food safety and hygiene. The kitchen has enough processing equipment, food containers made of safe materials and full storage of samples as prescribed. At the time of inspection, no violations of food safety and hygiene have been detected.
Through the inspection, in addition to handling violated facilities, the team also conducted extensive education and propaganda on food safety knowledge and prevention food poisoning and infectious diseases through food.
(According to thtg.vn – Translated by HOANG AN)
.