Businesswomen of Tien Giang province gathered
ABO - The Tien Giang Women's Union cooperated with the Provincial Women's Entrepreneurs' Association held a meeting of businesswomen in Tien Giang province to celebrate the International Women's Day 8-3 and 1.979 of the Hai Ba Trung Uprising.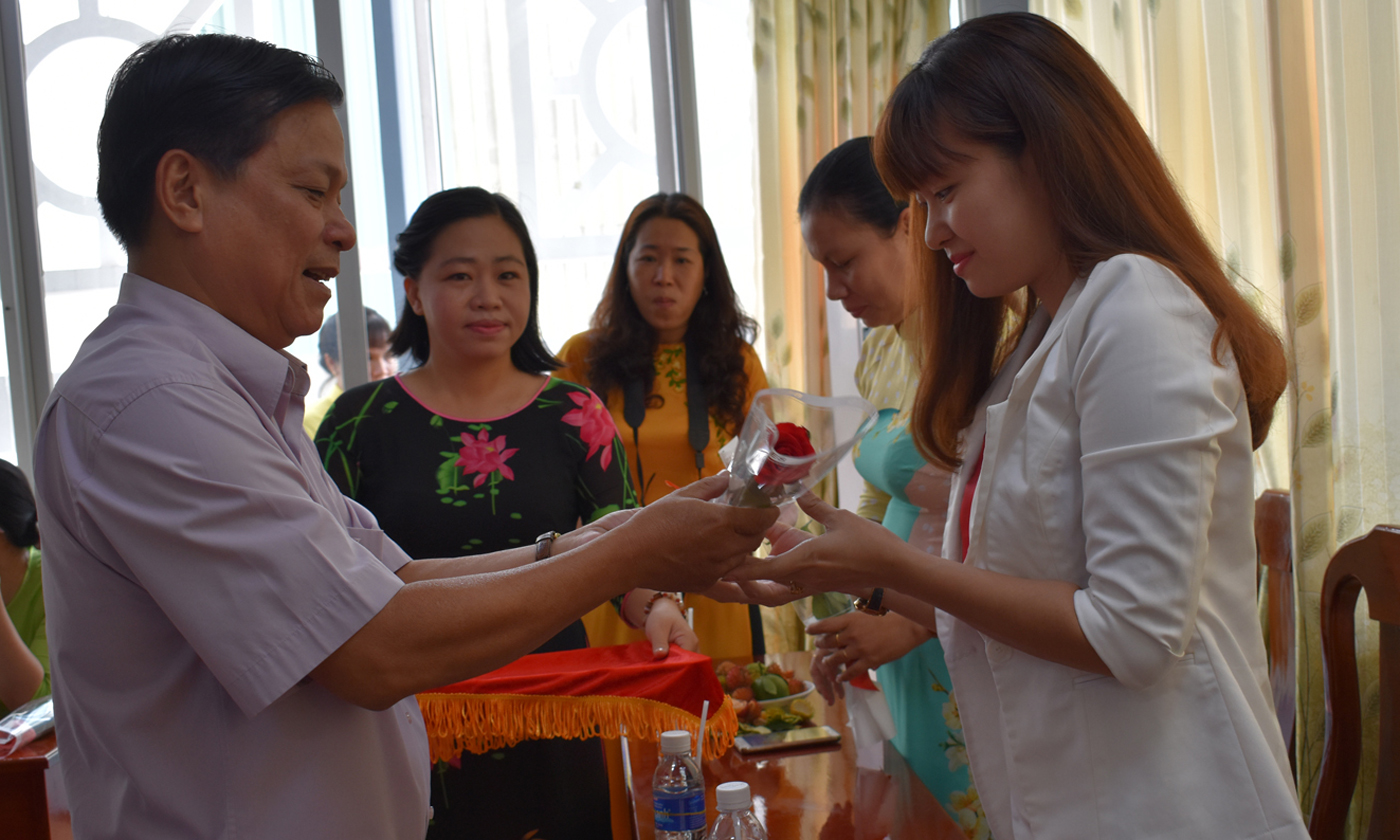 Presenting flowers to officials of Women's Union and bussinesswomen.
.At the meeting, businesswomen reviewed the tradition of the world women's movement associated with the development history of the Vietnam Women's Union and Vietnamese entrepreneurs; At the same time, they exchanged and shared experiences in managing, operating and organizing activities to contribute to the development of the association, effectively promoting production and business enterprises, contributing positively to socio-economy development of the province.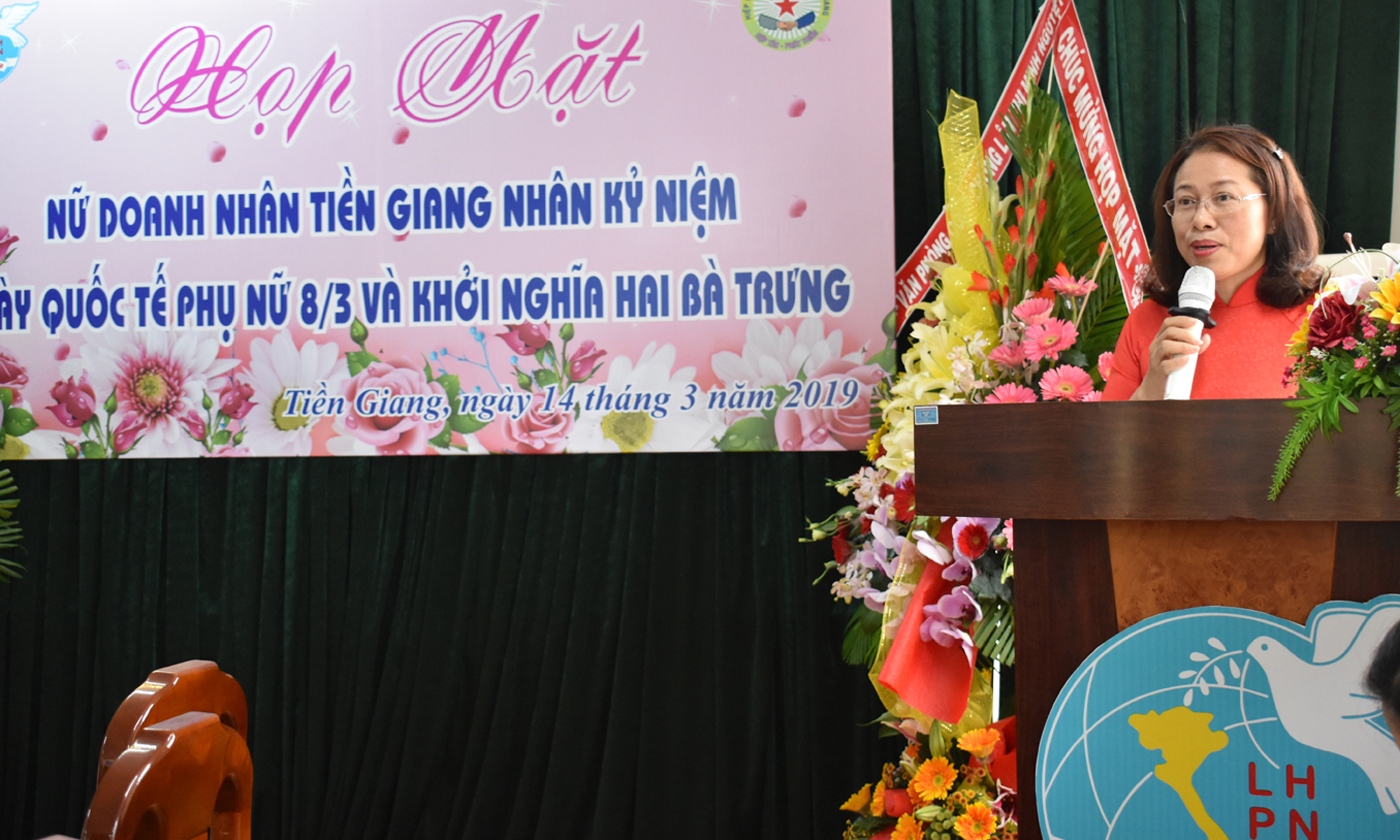 Photo: P.MAI
On this occasion, the Provincial Women's Union officials and businesswomen leaders simultaneously texted the Fund's contribution to "Compile with women in front of the border".
(According to thtg.vn – Translated by HOANG AN)

.