Vietnam announces national winner of UPU letter writing competition 2023
ABO/NDO- Huynh Tan Phat, a sixth-grade student from the Mekong Delta province of Ben Tre, won the first-place prize at the Universal Postal Union's 52nd International Letter Writing Competition in Vietnam.
Recognising safety as a critical component of its mission and in support of the UN Second Decade of Action for Road Safety, the Universal Postal Union (UPU), in partnership with the UN Road Safety Fund (UNRSF), is holding its 52nd International Letter-Writing Competition in 2023, under the theme: "Imagine you are a superhero and your mission is to make all roads around the world safer for children. Write a letter to someone explaining which superpowers you would need to achieve your mission."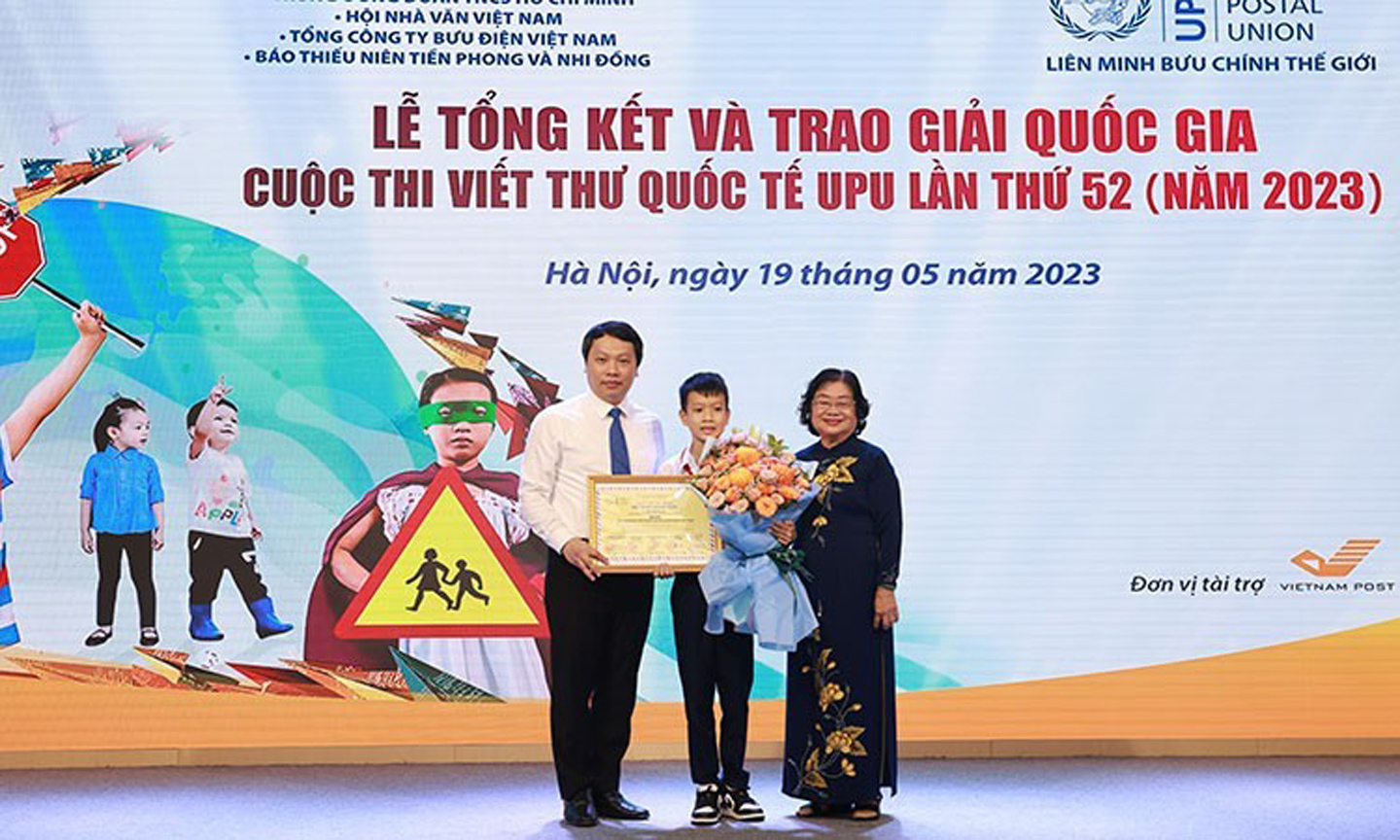 Huynh Tan Phat is named the national winner of UPU's 52nd International Letter Writing Competition in Vietnam.
It is expected, that through the contest, students will have a better understanding of the Road Traffic Laws, and conditions for ensuring road traffic safety, including infrastructure means of transport, vehicles, and travellers, on roads and traffic activities.
The contest was launched nationwide from January 9 to March 31, 2023. The organisers received more than 1.5 million entries from students across the country.
The localities with several quality entries include Hanoi, Hai Duong, Thua Thien-Hue, Hai Phong, Bac Ninh, Thanh Hoa, Nghe An, Vinh Phuc, Da Nang, Ho Chi Minh City, and Khanh Hoa.
(Source: NDO)
.