Tien Giang province marks VWU's 89th founding anniversary
ABO – On October 18, Tien Giang provincial Women's Union held a ceremony to mark the 89th founding anniversary of Vietnam Women's Union (VWU) (October 20, 1930-October 20, 2019).
The event was attended by leaders of departments, branches; officials of the Tien Giang provincial Women's Union over time with officials of Women's Unions of districts, city and towns.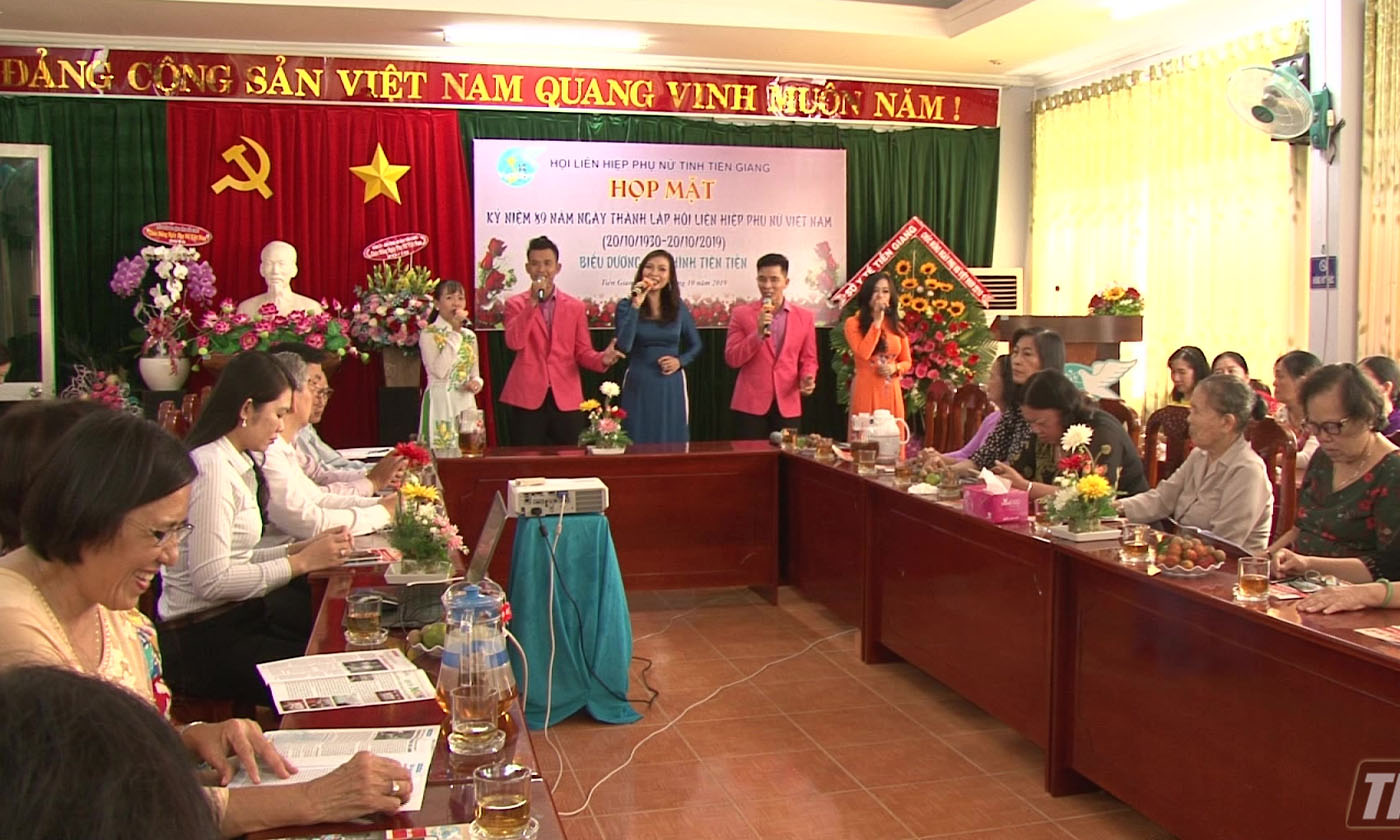 At the meeting. Photo: thtg.vn
At the event, delegates reviewed the tradition of VWU during the past 89 years. Over the past years, provincial Women's Unions at all levels implemented many activities, namely the emulation movement of "women actively studying, creatively working, building up happy families", the campaign of "building families with 5No-s and 3 Clean-s", the project of "propagandizing, educating and supporting women to solve some social issues"…, bringing practical benefits to women.
Speaking at the meeting, Chairwoman of Tien Giang Women's Union Nguyen Thi Kim Phuong affirmed: Through the meeting, the comments of the former leaders of the Association through periods are the motivation for the provincial Women's Union and all levels of the Association to try to emulate and perform many meaningful works in the future.
On this occasion, the Central Association of Vietnam Women's Union awarded individuals with the medal "For the development of Vietnamese women". The Provincial Women's Union awarded 15 certificates of merit to collectives and individuals for their achievements in the movement to build a new countryside in association with the "5No-s and 3 Clean-s" movement.
(According to thtg.vn – Translated by HOANG AN)

.